Rosy Oaty Pumpkin
饮料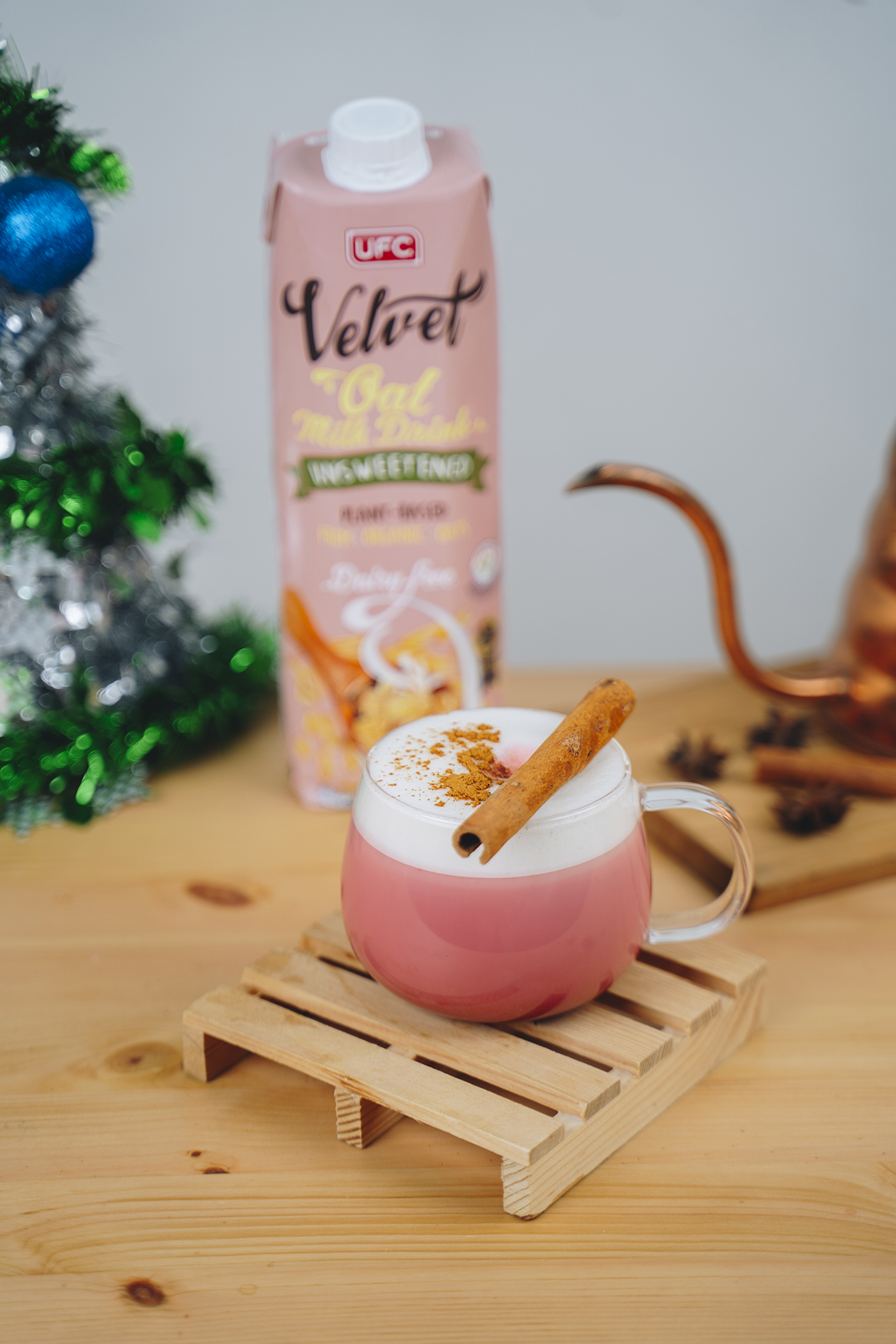 原料
15 g. Beetroot Powder
1/4 tsp. Cinnamon Powder
15 g. Pumpkin Puree
30 ml. Hot Water
150 ml. UFC Velvet Oat Milk unsweetened
Garnish
Cinnamon Stick
Cinnamon Powder
指示
Mixed beetroot preparation
Put beetroot powder, cinnamon powder, pumpkin puree, and hot water into a mixing glass. Use a hand blender or stir until well.
Put UFC Velvet Oat Milk into a glass and use a hand blender to make oat milk foam.
Put oat milk foam and hot oat milk into a serving glass.
Put mixed beetroot into a serving glass.
Top with cinnamon powder and garnish with cinnamon stick. Ready to serve.
视频
---