Orange Cake
甜点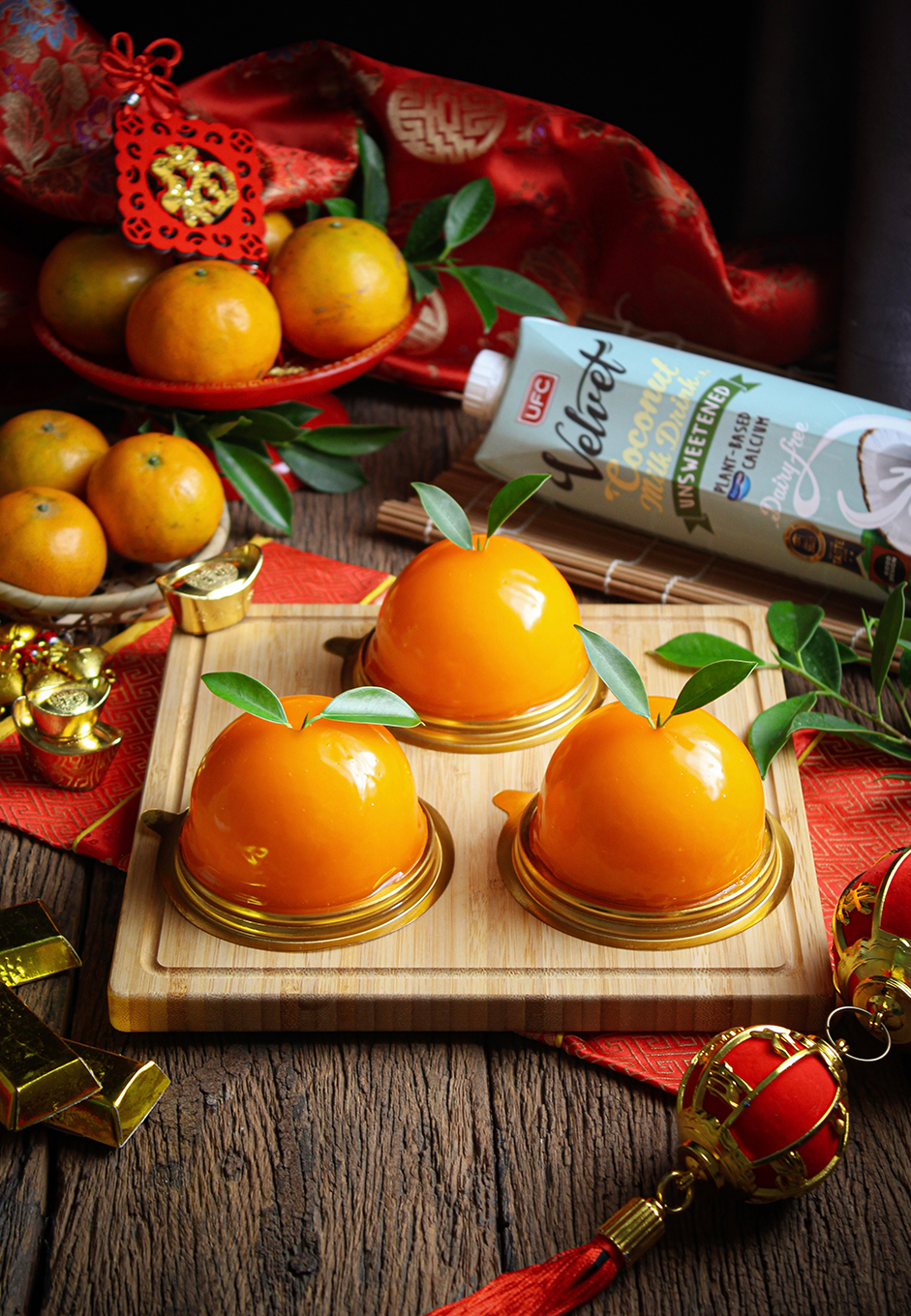 原料
Orange Cake Mixture
100 g. Cake Flour
1 tsp. Baking Powder
80 g. Sugar
4 Eggs
15 g. SP Foaming Agent or Emulsifier
30 ml. Water
1 tsp. Orange Flavor
40 ml. UFC Velvet Coconut Milk unsweetened
80 g. Melted Salted Butter
Orange Sauce Mixture
375 ml. Water
180 ml. Orange Juice Concentrate
120 g. Sugar
35 g. Native Flour
35 g. Salted Butter
Orange Food Color
指示
Orange Cake Preparation
Sift cake flour and baking powder. Add sugar and blend evenly.
Add eggs and the mixed flour into a mixing bowl. Slice off SP foaming agent or emulsifier to wire whip and whisk by whisking machine. Add water, orange flavor, UFC Velvet Coconut Milk, melted salted butter. Keep whisking until smooth.
Scoop the mixture into the greased mold.
Place in the oven and set at 180°C for 15-20 minutes. Remove cake from a mold.
Orange Sauce Preparation
Mix water, orange juice concentrate, sugar into a pot and blend evenly. Add native flour and stir until dissolve and well combine.
Heat the mixture over the medium heat and stir until thick and smooth. Add salted butter, orange food color and blend well. Pour orange sauce over the cake. Ready to serve
视频
---