Chilli Mango Coco Mix
饮料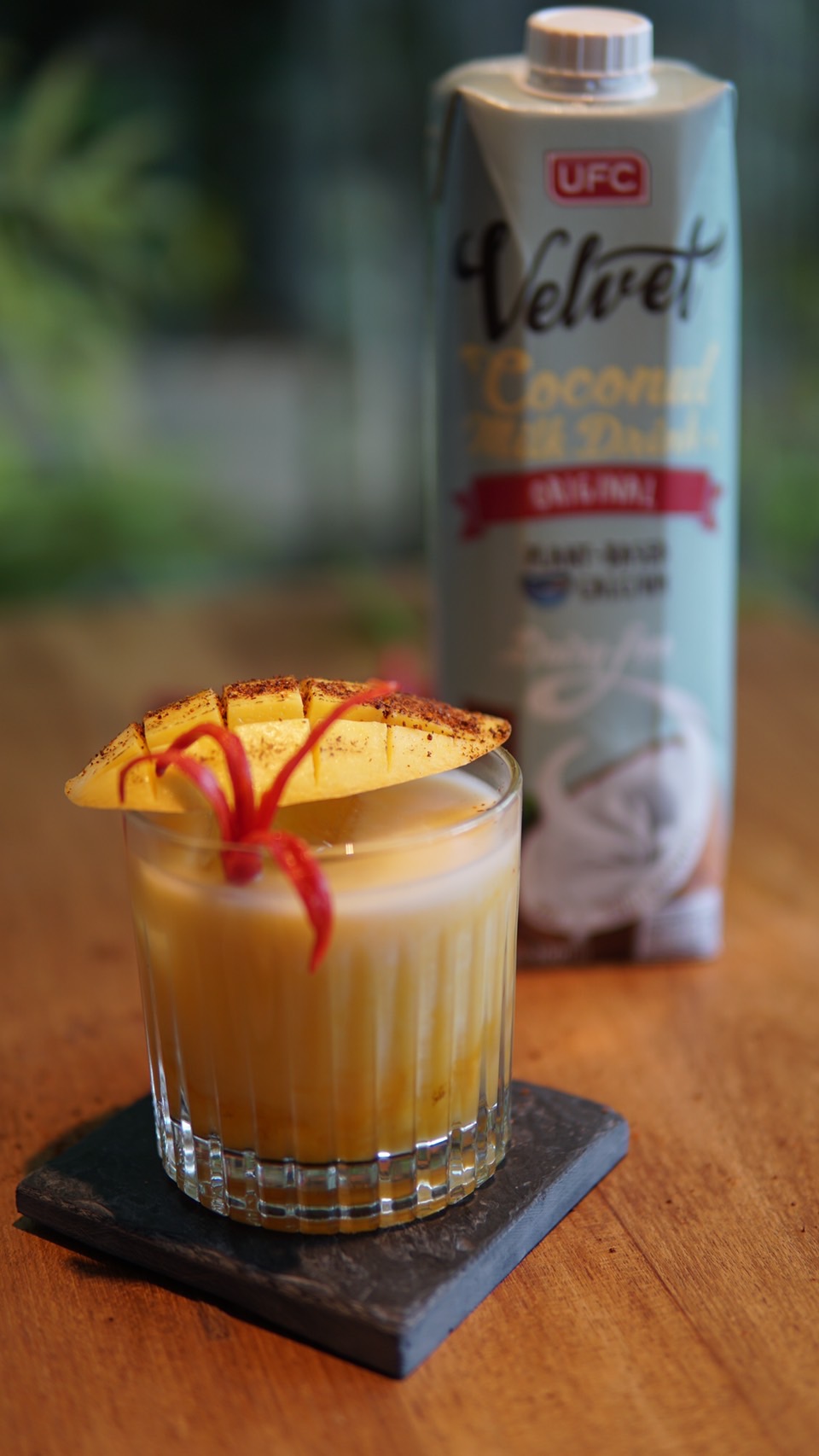 原料
Chilli Syrup Mixture
2 pods Chilli
15 ml. Hot Water
3 tsps. Sugar
3 pcs. Grilled Mango
15 ml. Chilli Syrup
45 ml. Mango Juice
75 ml. UFC Velvet Coconut Milk original
Ice
Garnish
指示
Combine chillies, hot water and sugar to prepare chilli syrup. Using a hand mixer to blend until well blended then filter out chilli extract syrup.
Grill diced mango. Put into a glass and grind until puree.
Add ice, chilli syrup, mango juice, UFC Velvet Coconut Milk and stir well.
Garnish with fresh mango and chilli.
Benefits
Chilli helps improve digestive health and metabolism and reduce risks of cancer.
视频
---