Almond Turmeric Cake
甜点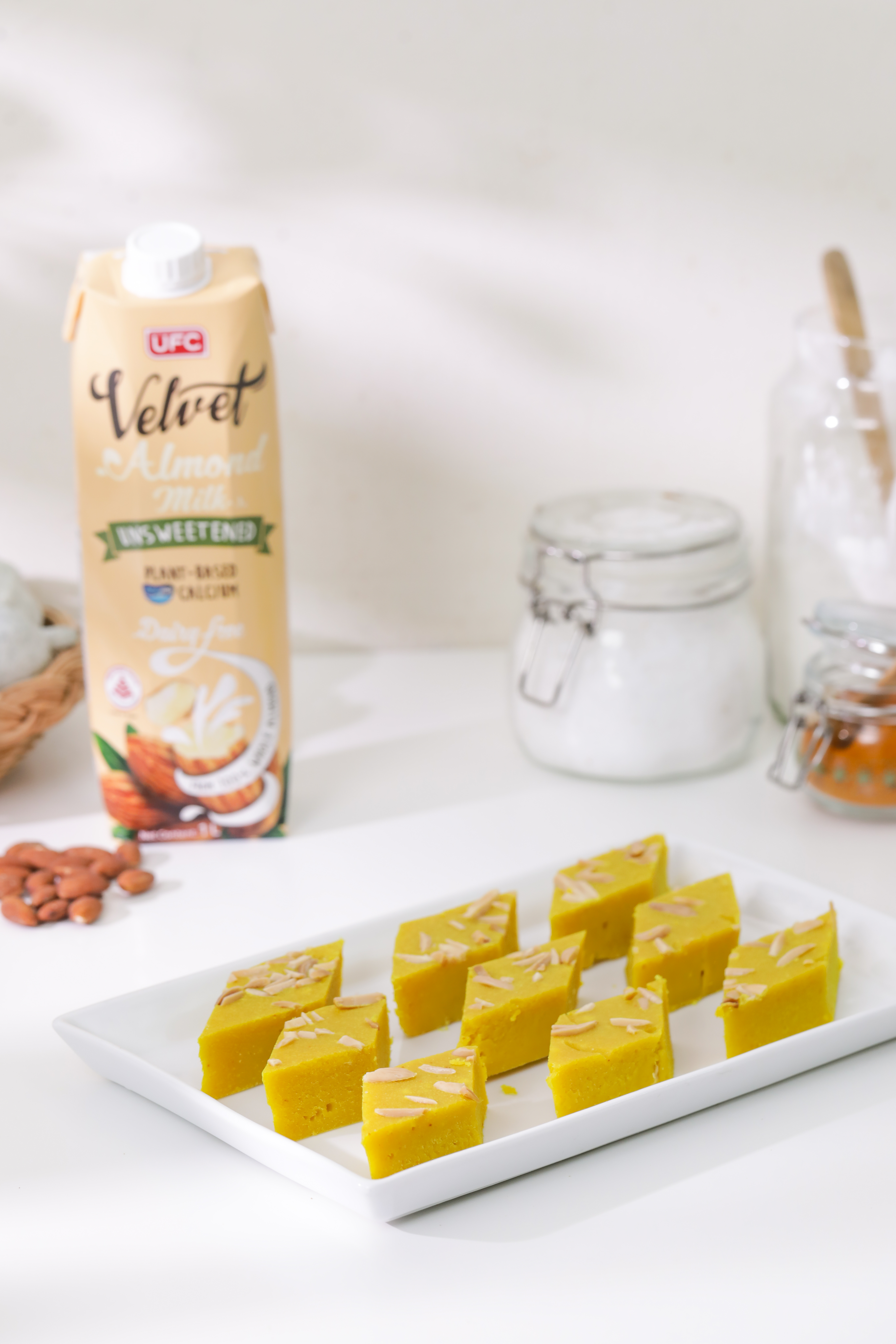 原料
2 ½ cups Cake Flour
125 g. Semolina Flour
30 g. Almond Powder
200 g. Sugar
3/4 tsp. Baking Powder
1/2 tbsp. Turmeric Powder
70 ml. Canola Oil
250 ml. UFC Velvet Almond Milk unsweetened
50 g. Almond Sticks
指示
Put cake flour, semolina flour, almond powder, sugar, baking powder, and turmeric powder in a mixing bowl. Mix well.
Add canola oil and UFC Velvet Almond Milk unsweetened, stir all the mixture until it is thick and smooth. Then pour into a baking pan.
Sprinkle almond sticks and bake at 180 C for 30 minutes.
Leave the cake to cool down. Cut into square pieces and ready to serve.
视频
---