Chinese Dumplings
開胃菜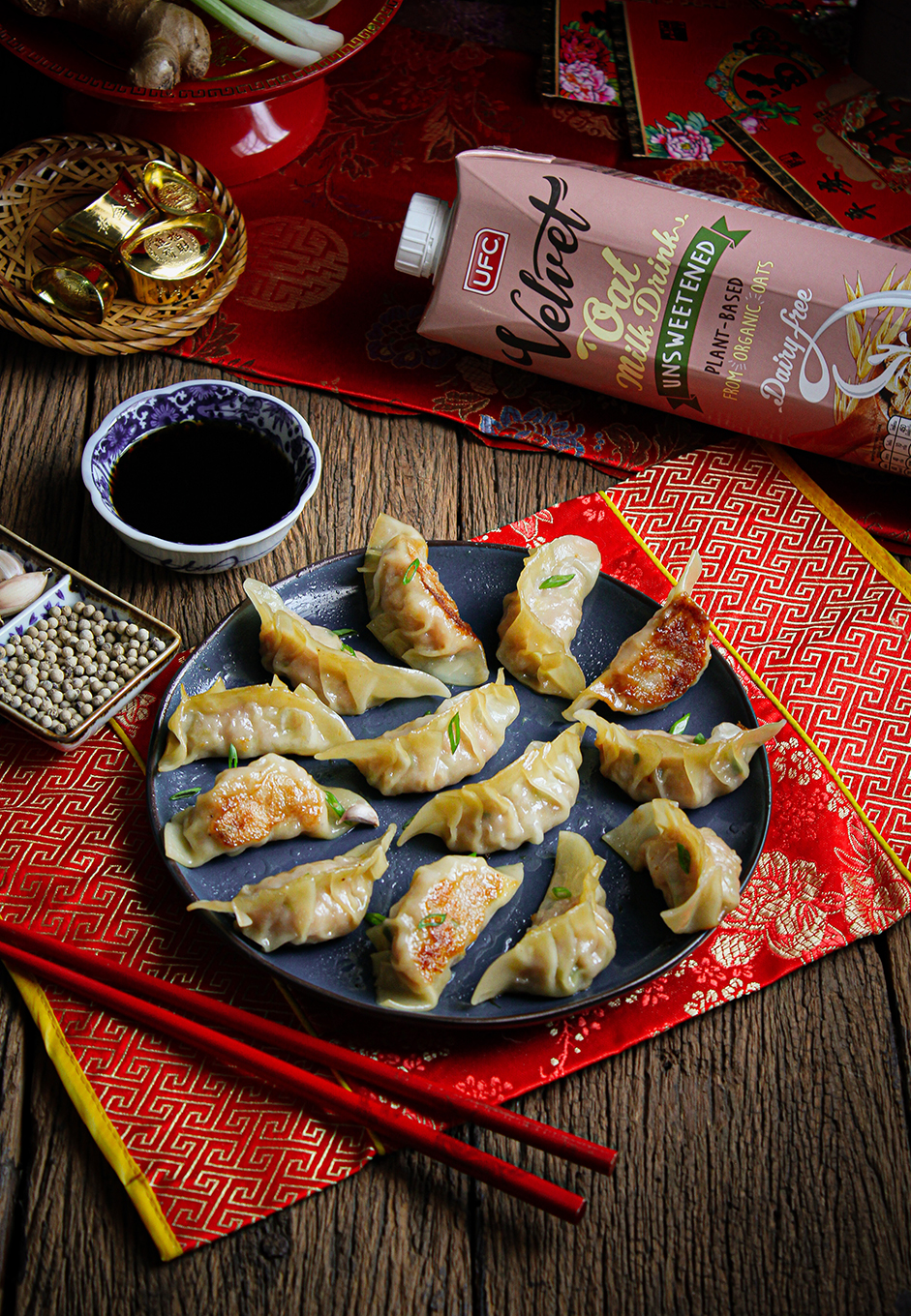 原料
500 g. Ground Pork
170 g. Shredded Cabbage
1 tbsp. Grated Ginger
1 tbsp. Grated Garlic
3-4 stalks Chopped Spring Onion
2 tbsps. Corn Flour
½ tsp. Ground Pepper
½ tbsp. Salt
1 tbsp. Sugar
2 tsps. Sesame Oil
100 ml. UFC Velvet Oat Milk unsweetened
1 tbsp. Oyster Sauce
Dumpling Wrappers
指示
Combine ground pork, shredded cabbages, grated gingers, grated garlics, chopped spring onions, corn flour, ground pepper, salt, sugar and sesame oil in a bowl. Add UFC Velvet Oat Milk and knead the mixture until thoroughly blend. Chill for 30-45 minutes.
Wed the edge of a dumpling wrapper with little water. Fill the mixed pork in the middle of the wrapper and crimp together forming small pleats to seal the dumpling.
Heat dumplings in the pan, add water and leave until the water is dried up. When they turn golden brown. Transfer to a plate and serve.
视频
---